Shopping online at Atlantic Cigar gives you access to one of the industry's largest selections of premium cigar brands and blends, lighters, cutters, cases, and other cigar accessories.
We offer one of the industry's greatest portfolios of hand-rolled cigars, small batch cigars, and more - all at the best prices possible.
But what if we told you there was a way to get even more value from being an Atlantic Cigar customer?
There is - and it starts with joining our cigar membership VIP club. If you're a cigar lover, it's worth it, and here are 7 solid reasons why.
1. Free Domestic UPS SurePost Shipping on Orders Over $150
Hate paying for shipping? We understand, and that's why so many online sellers (in all industries) are doing everything they can to cut shipping costs. It's a huge competitive advantage for many companies.
That's why we're pleased to announce that all Atlantic Cigar VIP Club members are eligible for free domestic UPS SurePost shipping on orders over $150. (Subject to certain exclusions, visit our cigar membership page or contact our customer service team for details.)
Join our membership program and you can save even more on shipping - that's big deal for buyers who like to stock up their humidors. One big order can go a long way - especially if you don't have to pay for shipping!
2. Members-Only Pricing on Many Items
What good is a cigar membership if it can't get you even better prices? Our cigar membership offers a huge bonus to our members: exclusive discounts on most items.
If you like the prices you see on the quality cigars on our website right now, just wait till you see what they'd be with a membership!
It's a great way to save on repeat and bulk purchases, too.
3.Exclusive Specials and Offers
Who doesn't love a good surprise deal or promotion to sweeten a great price and an even better selection just a bit more?
We do, and so do our cigar VIP club members.
Want to get in on those special sales and deals? Just sign up for our VIP club cigar membership and wait for the specials to start rolling in.
The best part is that you never really know what it'll be. Sometimes the deals and exclusive offers can surprise even us, and we're the ones running them!
4. Monthly Raffle Awards to VIP Members
Imagine a cigar membership that gives you free things just for signing up. With a membership to our VIP club, that's exactly what you could get - the thrill of a surprise win. We do it every month!
Our VIP members also get access to our monthly raffle program which gives us the ability to give back to our esteemed customers.
All you have to do is sign up - someone wins every month!
5.Access to Atlantic Cigar's Monthly Newsletter
Keep current with limited production and exclusive cigars with industry news and highlights from insiders and people in the know - that's us!
News, new releases, industry insights, and more - all for the price of a few bucks a month. Keep current with us and never miss out on something new and exciting, either going on with us at Atlantic Cigar or in the world of premium tobacco.
6.Members Only Access to Special Limited Items
Occasionally, there are specials, limited editions, and other rarities that are just too good for us to release to the general public.
We save these, the best of the best, the most exclusive of the exclusive for our cigar membership patrons.
We never know quite what it could be - but rest assured the best way to secure a deal on a hard-to-find, limited release, rare lighter, cigar, or other cool smoking accessory is with a cigar membership to Atlantic Cigar!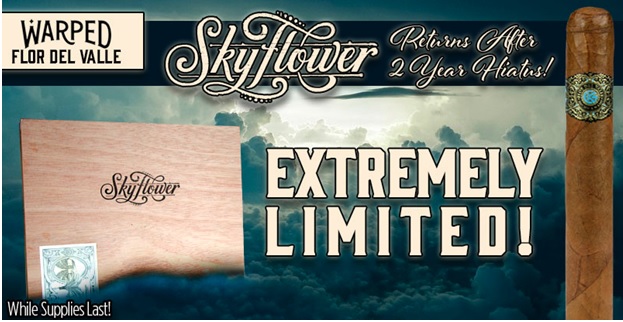 7. And, Finally, Access to One of the Widest Collections of Cigars and Cigar Accessories
Finally, the best benefit of all is probably the most obvious - access to our world-class selection of premium cigar brands and blends, including but not limited to Arturo Fuente, RYJ, Montecristo, Padrón, Partagas, CAO, NUB, Cohiba, and countless others, all at great prices.
Great prices which will of course be even better once you sign up for a cigar membership. To see just what our selection is like, come on down to our cigar shop in Norristown, PA to experience the difference for yourself.
How to Sign Up for Our Cigar Membership VIP Club
Signing up is easy (you can do it online or by phone) and once you do you'll be wondering why you didn't months ago. A 12-month Cigar Membership with Atlantic Cigar (through our VIP Club) is only $59.99. That's less than $5 a month!
That's only $5 a month for exclusive deals, special prices and promotions, raffles and free stuff, eligibility for free shipping and so much more.
Who else offers a cigar membership that gives back so much to its customers for so little?
Sign up today!