Cigar smoking, like pipe smoking, is ritual, not habitual. You can't just light up a cigar on the fly and expect to enjoy the full experience; far from it, and you probably wouldn't even want to, anyway.
Instead, to pay the proper homage to the blend and the master blenders that made it, cigar smokers need a few tools of the trade to properly store, prepare, and light the cigar in order to enjoy it to the fullest.
These are the cigar accessories that all cigar lovers keep on hand, along with a few top picks from our site.
What Cigar Accessories Do You Need?
At a minimum, all cigar smokers should keep the following cigar accessories within easy reach:
●Cigar lighter: Soft flame or torch flame doesn't matter, as long as you know how to get a reliable, even light with the lighter you choose. (You can also carry matches and cedar spills if you're a purist).
●Cigar cutter, punch, or knife: Absolutely essential cigar accessories; You'll need either a cutter, punch, or knife to cut a small plug away from the cap of the cigar so that you can achieve a consistent draw.
●Cigar ashtray: Useful, especially if you're smoking inside. It helps not only to contain the ashes but also the smell.
●Cigar cases: Necessary, not a suggestion. A cigar case will help protect your cigars when you travel with them, and who doesn't?
In addition to cigar travel cases, cigar smokers should also keep a cigar humidor at home in order to properly store and age their cigars. Without storing them at the proper humidity, the quality of the tobacco will quickly deteriorate.
Top-Rated Cigar Accessories You Can Get Right Here
Now let's take a look at some of the top cigar accessories from our shop, as rated by our customers.
1.Jetline Z Torch Lighter Insert
This is our overall top suggestion for our customers, and not just because our customers love it and have given it great reviews. It's an awesome, useful accessory for any cigar smoker that loves the classic look and feel of Zippo lighters but doesn't like the taste of naphtha lighter fuel.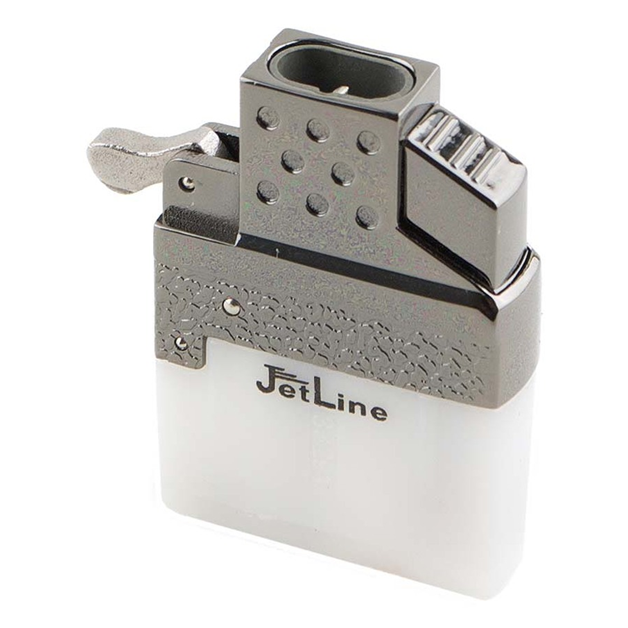 Just fill this thing up with butane, take out your old Zippo insert, and pop this one in. You'll get to keep your favorite Zippo on you, you can use it to light cigars, and the fuel won't all dry up in a day or two.
2.Lotus & S.T. Dupont Lighters
Today's Torch cigar lighters eliver cool aesthetics and practical functionality. Lotus & S.T. Dupont lighters are known in the cigar world as the standard for top quality lighters, great design and well made to provide years of reliable service. They are worth every dollar, if you want a lighter you can count on over and over again.
Plus, today's lighters deliver a streamlined, elegant and contemporary design with a powerful jet-flame that allows efficient lighting in all conditions. Light-weight design that's simple & ergonomic to use.
3.Oliva & Atlantic Double Blade Metal Cigar Cutter
This is one of the top rating cigar cutters here at Atlantic Cigar. This double blade cutter features twin blades made from 440 stainless steel and can tackle any cigar up to and including 60 ring gauge cigars.
It's easy to use, practical, and very classy looking, not to mention the fact that a twin blade cutter like this is easier to use than a single blade cutter and can help eliminate problems associated with the wrapper tearing or not cutting cleanly. Make it the last cutter you'll ever need.
4.Integra Boost & Boveda Humidity Packs
2-way humidity control packs offer a safe, simple, effective solution for creating the balanced environment your products need to thrive. Available in an array of size options and distinct relative-humidity levels, preserving your favorite household items has never been easier. Science-backed, FDA-approved, industry-leading humidity control solutions that are smart, simple, and—above all—clean. Humidification packs are the way to go for no-fuss humidity control products that are simple, effective, and easy to use.
5.Atlantic Cigar Logo Ashtray
What can we say that our branded cigar tray doesn't say for itself? Stylish, classic, unforgettable, and practical, place it in a location of honor and let the compliments roll it.
6.CigarMedics HumidiMeter
This unique, easy-to-use HumidiMeter makes it easy to see (with basically the touch of a button) what the humidity level of a cigar is. Never smoke an over or under humidified cigar again. Take the guesswork out of the experience with a one-of-a-kind cigar accessory like this.
7.Butane Gas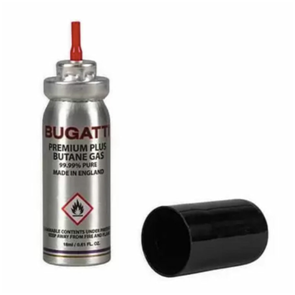 These are not exciting and not really even a cigar accessory by some metrics, but they are highly convenient and just as useful if not more so.
They contain 99.99% pure butane, but that's not even their top-selling feature. It's the fact that they're so small - only 18ml each. Torch lighters suck fuel; throw a few of these little things in your pocket before you hit the road and you'll never have to suffer a dry lighter again.
Questions? We're Always Here to Help!
Do you have any questions about these top-rated cigar accessories from our collection? Want to see more? Check out the previous link or get in touch with us at 800-887-7877 and we'd be more than happy to help you out.
Other accessories, like cigar holders or personalized gifts for cigar lovers, also make great, thoughtful mementos, if that's what you're looking for. Don't rule it out and call us at the number above and we'd be happy to point you in the right direction.